Romanian Literature Blogs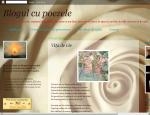 Original poetry
Tags: poezie, poetry, Carmen Pricop, versuri, literatura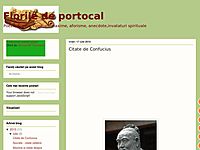 Poezii, sonete, cugetari, maxime, aforisme, anecdote,invataturi spirituale.
Tags: poezii, cugetari, anecdote, invataturi spirituale

Its a part of me ! My hope , aspiration and about humanity, humanism, culture, civilizations !
Tags: culture, arts, literature, civilizations, religion, philosophy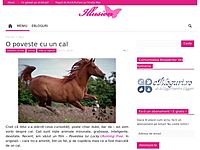 literary & personal blog
Tags: blog creatii literare, blog personal, carti, literatura moderna, chic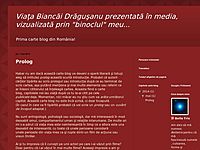 Viaţa Biancăi Drăguşanu prezentată în media, vizualizată prin "binoclul" meu...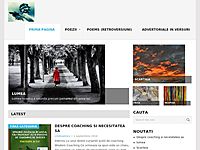 In lumina poeziei. Un blog de poezie ale carui ecouri vibreaza in disonanta cu prozaicul mundan.

Carti de citit (.ro) isi propune prin recenzii originale sa va calauzeasca pasii in lumea.. "magica" a cartilor, fara sa va rapeasca prea mult din timpul dedicat cititului. Aici veti.. gasi o selectie a celor mai de succes carti aparute in ultimii a
Tags: carti bune, recenzii carti, carti de citit, carti de succes, blog carti

povești spuse pe sub nori. ordinea este irelevantă. visarea este obligatorie.
Tags: cuvinte, liniște, basme moderne, trăiri, frustrări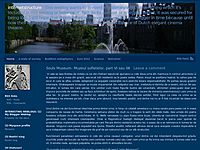 This website tries to presents my literary and philosophical writings and to notify people from all.. around the world about the main issues related to culture, metaphysics, philosophy, science,.. astrophysics, ethics and politics.
Tags: metaphysics, Souls Museum, philosophy, Crononautii, astrophysics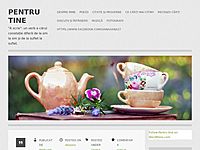 "A scrie": un verb a cărui conotație diferă de la om la om și de la suflet la suflet... "A scrie", pentru mine este echivalentul expresiei "ați povesti sufletul".
Tags: poems, books, writing, poetry, literature
Fanficuri traduse. Numai pentru cititorii români.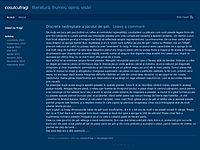 Personal opinions about litterature, essays, short litterature
Tags: litterature, beauty,, opinions, dreams