Portuguese Politics Blogs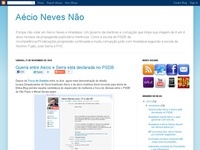 Conozca Aecio Neves y Anastasia, que se considera la nueva Collor y Anastasia, su corrupción en.. Minas Gerais amortiguado por los medios de comunicación a través de la censura y
Tags: Aécio neves, la censura, la corrupción, incompetencia, PSDB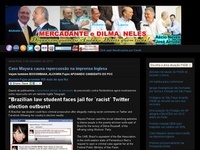 EL ESTADO DE SÃO PAULO gobernó hace 16 años por la FHC , Geraldo Alckmin PRIVATIZACIÓN,.. aprobación automática, la subcontratación, las colas en los hospitales, los peajes, el transporte.. público en el caos, la corrupción
Tags: Alckmin, José Serra, PRIVATIZACIÓN, Corrupção, Pedágios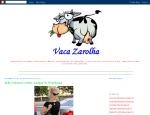 Dedicado ao dia a dia desse país que se chama Portugal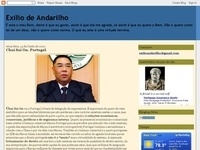 A blog in Portuguese commenting international politics, democracy, world affairs, philosophy, books.. and Portuguese politics
Tags: Portugal, China, Politics, Democracy, Human Rights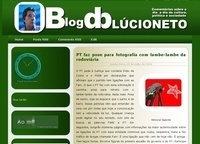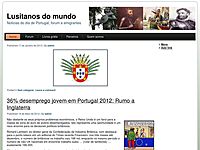 Noticias de Portugal, dos emigrantes portugueses pelo mundo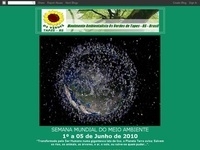 Blog for news and articles about nature. Edit in Brazil for environmentalist Julio Wandam. Our.. mission is to address issues of interest to the planetary ecologist movement.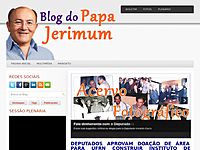 Blog Oficial do Deputado Estadual Vivaldo Costa
Tags: Vivaldo Costa, Papa Jerimum, Deputado Vivaldo Costa, Serido, Caico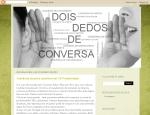 Análise da actualidade ao sabor de uma conversa de café
Tags: actualidade, sociedade, politica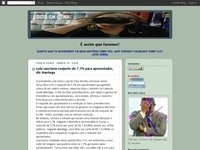 Politics,chess,travelling and whatever comes to make the Earth a better place to live.