Blog Posts - 1 Aug 13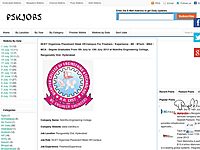 Company Name : Tech MahindraCompany Profile :Mahindra Satyam and Tech Mahindra have merged to give rise to a USD 2.67 billion technology services entity with 84,000 professionals serving over 540 customers across 46 countries. Our new brand mi...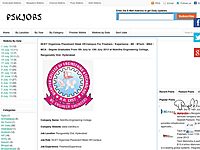 Name Of The Company: Tech Mahindra Experience Required: 0 - 5 Years Educational Qualification: Any Graduate/HSC+ 3years of Diploma Note : BE, BTech, MCA, MCM & MBA Need Not Apply Job Designation: Associate/Sr. Associate/TL- Semi Voice/Vo...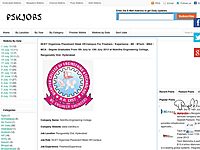 Company   Sana Technos India Pvt Ltd Website     www.sanatechnos.com Eligibility   BTech / MCA Experience 0 - 3 yrs Location     Hyderabad Job Role     Mobile Apps Developers( Junior/Senior ) JOB SUMMARY: Company...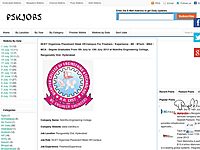 The Bank was established by amalgamating four RRB's Sponsored by State Bank of Hyderabad, viz. 1) Sri Saraswathi Grameena Bank, Adilabad 2) Sri Satavahana Grameena Bank, Karimnagar 3) Sri Rama Grameena Bank, Nizamabad and 4) Golconda Grameena...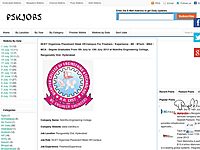 Company PiLog India Private LimitedWebsite www.pilog.in Eligibility Any Graduate Experience 2 + yrsLocation Hyderabad Job Role ADF DeveloperJOB SUMMARY:Company Profile :P...