Blog Posts - 5bhk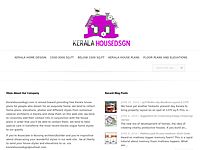 We offer a luxury 5BHK Kerala Home Design and style at 3700 Residence sq.ft.This is a actual rustling Villa with many attractive functions as spiral staricase, Skylight region, a spacious hall on the very first floor and an open house is for terrace.
2907 Square Feet (270 Square Meter) Sloping roof 2 Story home design by Hidesign Architects & Builders, Koyilandy, KozhikodeFacilitiesArea details:Ground Floor : 1860 Sq. Ft.First Floor : 1047 Sq. Ft.Total : 2907 Sq. Ft.Type of design : Contempor...
2910 Square Feet (270 Square Meter) Beautiful Single floor home design by R it designers, Kannur, KeralaHouse in DetailsGround Floor : 2910 Sq. Ft.5 Bed room attachedPlot Area : 37 centsFor More Info about this House Elevation, ContactR it designers...
2370 Square Feet(220 Square Meter) Modern minimalist home design by BN Architects, Perithalmanna, Kerala.Square Feet DetailsTYPE: Modern minimalist house in KeralaAREA: Total 2370 sq.feetGround Floor : 1450 sq.feetFirst Floor : 920 sq.feetHome Facili...
3719 Square Feet (346 Square Meter) Double story house elevation by Master Designers Uppala, Uppala, Kasaragod, Kerala.Floor plan detailsGround Floor : 1,899.00 Sq. Ft.First Floor : 1,632.00 Sq. Ft.Car Porch : 188.00 Sq. Ft.Total Area : 3,719.00 Sq.