Blog Posts - A Dog's Purpose
A dog goes on quest to discover his purpose in life over the course of several lifetimes with multiple owners.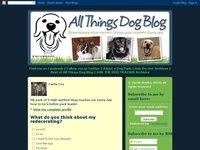 by Carrie Boyko, CEB © K.K, reader copyright on file Rory Shares her Love for Today's Giveaway You guys did a great job of showing the print publishing industry that book readers are alive and well! I was pleased to see the enthusiasm fo...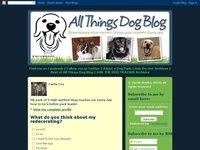 by Carrie Boyko, CEB © Carrie Boyko Oliver is Taking this Job a Little More Seriously I'm on a high this week, compliments of the recent pet blogging conference I attended. So many ideas; so little time. This post is simply to share som...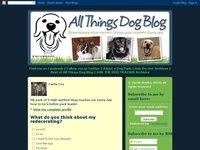 by Carrie Boyko, CEB (c) Carrie A., reader copyright Molly Knows Some Interesting Words I thought I was close to hearing them all--commands, I mean--but this one really found me laughing: "Dodge Ball", for Molly, means "it's okay to eat now". Go...