Blog Posts - Absolute Perfection Media Blog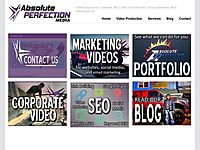 Westminster Lawn Service Landscape Supply Yards in Westminster, Maryland has been a web design, social media marketing, and search engine optimization customer for two years, and they've seen an enormous benefit from our services. Traffic to th...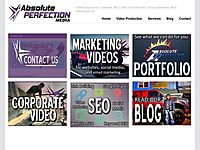 We've had the privilege to work with clients in Collision Repair, and we've gotten them great results. We understand your industry. Through out extensive work with companies like Mark's Body Shop in Baltimore, and Auto Collision Spe...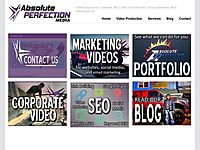 SEMA 2012 in Las Vegas was clearly one of the highlights of the year for Absolute Perfection Media. We've established a lot of great relationships with people in the collision repair industry, both as clients for video production and web design...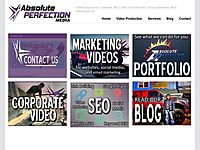 Demo-Dek Tools has hired us to make a product demonstration video and create a marketing campaign for the launch of their new deck demolition tool. This is a different type of video than a Corporate Profiles because it focuses on the features and ben...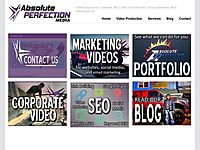 Fisker of Northern Virginia hired Absolute Perfection, Inc. to wrap a Fisker Karma to advertise their dealership, so we made a video of the process.  We used a GoPro for some driving angles, and open the video with a sequence describing some of the...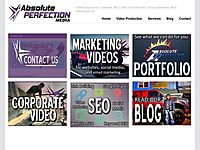 Search engine optimization and gaining that all-important first page position on a search results page determines your web traffic numbers and online sales. If consumers never see your site, they buy elsewhere. Constantly changing search algorithms m...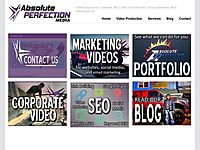 This video led to the inception of Absolute Perfection's media division, and is one of the projects we're proudest of. At the end of 2011, Absolute Perfection Window Film was awarded a long term contract with Dulles International Airport...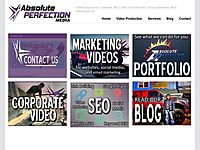 We recently completed two corporate web videos for Restyle Furniture, a company based out of Baltimore which provides pre-owned office furniture from top manufacturers for corporate office projects.  UPDATE: Check out our newest addition to the Rest...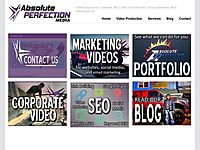 When the internet gained popularity in about 1995, most people were previously attempting to discover how to benefit from it. Like the Internet, the job was complicated, particularly in terms of advertising and marketing, totally transformed the conv...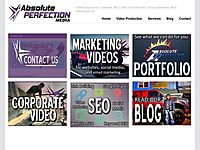 We're producing a series of marketing videos for Mark's Body Shop in Baltimore, Maryland. We're creating a company profile and a video about the  benefits of their services, but the post-repair inspection case study video in this b...