Blog Posts - After School Snack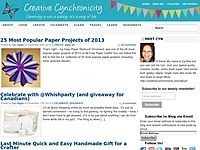 If there's one thing that many parents dread about back to school, it's coming up with enough school lunch and snack ideas. Sigh. When my daughter was little, it wasn't just lunches – I had to make a lunch and two snacks for at school, AND an...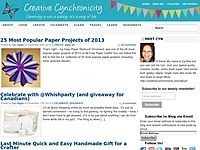 Thanks for joining us for Day 6 of the 12 Days of School Lunches! We're halfway through and already we have fantastic ideas for school lunches that are sure to please even the pickiest of eaters. Over on our Mother-Daughter blog, Gagen Girls, w...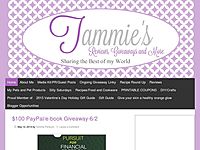 This is a sponsored conversation written by me on behalf of Tyson. The opinions and text are all 100% mine. Back to school time is one more upon us. The kids start back next week and I am done with back to school shopping. What a weight off of my sho...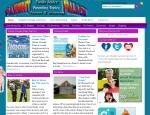 I participated in a campaign on behalf of Arla Dofino & Mom Central Consulting (#MC) and received a promotional item as a thank you for participating. Cheese is one of my favorite all-time go to snacks. In my opinion, anything is better when you...
The September Daring Bakers' challenge was brought to us by Lucie from ChezLucie. She challenged us to make a true Czech treat –Kolaches! Kolach are Czech traditional sweet treats. They come in three varieties,Pražský koláč (Prague Kolach),C...
I am horribly terribly late in posting my daring cooks and bakers challenges :( I make the challenges in time for the reveal but finding the time to sit down and write the post has proven to be an elusive task.So for this week,  I am trying to catch...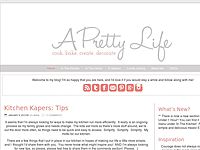 Ahhh pumpkin season...it really is in full force right now, and I'm probably posting this a little late according to the internets standard, but I'm more of make and blog post in the moment kind of gal.  You won't find me baking with pumpkin and pos...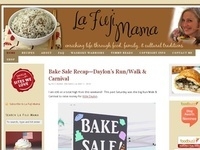 Chocolate Banana Greek Yogurt Pops Makes approximately 7 pops 1 ripe banana, peeled 1 tablespoon honey 16 ounces Chobani Vanilla Chocolate Chunk Blended Greek Yogurt (or your preferred flavor of Greek yogurt) 1. Place the banana and honey in a bowl a...
Entry #2721, August 6, 2013 Bored of your usual breakfast or snack ideas? What about giving a kids a snack they will enjoy after school, or running off to the...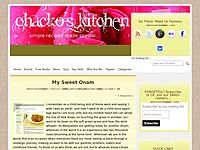 This is a great after school snack recipe idea that is filling and healthy to bridge the gap between school and dinner time. Simple to make, perfect for that rainy day at home or an office party. [[ This is a content summary only. Visit my website f...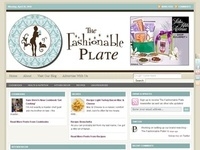 Good morning! I hope this new blog post finds you all in good health! I finished the 21-Day Sugar Detox this past Monday and it was marvelous. I did miss having blueberries but I really learned a lot about the way I eat and just how much sugar was be...