Blog Posts - Alta Cocina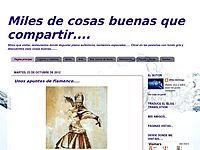 Ayer mismo en la noche, viendo un poco de TV, cosa que no hago muy a menudo, descubrí un programa en la cadena televisiva española, "la 1", que se emitía pasadas las 12 de la noche pero que mereció mucho la pena ver...Debo reconocer que me...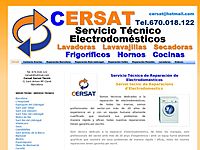 En la segunda edición del programa MasterChef, de TVE, el fabricante Bosch vuelve a ser patrocinador cultural. Sus electrodomésticos permiten a los aspirantes del exitoso concurso de cocina hacer todo tipo de pruebas.El programa MasterChef&nbs...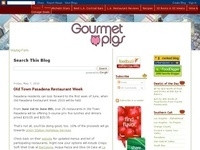 Unlike the more metropolitan Tijuana, there aren't too many high end dining options in San Felipe, a sleepy town during the off-season. Still, there is at least one, and a very good one at that.El Balcon Cocina Artesanal opened in Jaunary this ye...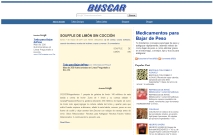 ARROZ CON ALMENDRAS INGREDIENTESPreviamente se hace arroz blanco sin nada de sal* 3 tazas de arroz cocido* 1/3 de taza de almendras tostadas* 2 cucharadas de salsa de soya* 1 cucharada de miel de abejasPREPARACIÓNSe ponen a hervir las almendras has...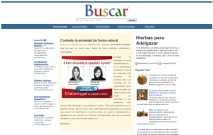 Tarta heladaIngredientes * Para 8 personas: Para el helado de café: * 4 yemas de huevo. * 150 gr. de azúcar. * 1/4 l.de leche. * 1/2 l. de agua.&nb...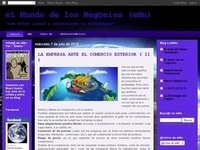 Dará clases de alta cocina española La Universidad de Harvard (Massachusetts) abre mañana sus puertas a la alta cocina española que, de la mano de Ferrán Adriá y otros grandes chefs mostrará a los alumnos los secretos culinarios y los proces...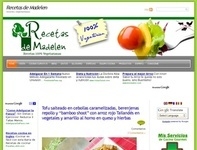 Esta es la invención de una lasagña no convencional nutritiva y sabrosa. ¿Una lasagña en hojas de repollo en vez de pasta? Pues siiii, mis queridos fanáticos. Les hice esta lasagna pensando en que no tuviera las calorías de la pasta, pero a la...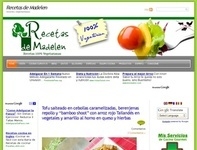 Esta versión de los famosos "Dolmadákia me Rizi" griegos con hoja de vid parra la hice con repollitos orientales "Pak choi" de mercados orientales, ya que muchas personas no consiguen las hojas de vid/parra en sus países pa...