Blog Posts - Anjung-ri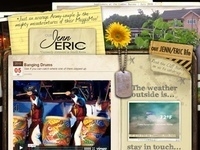 One of the lasting impacts life in Korea will have on me is farming & the dream of one day having my own little farm – one where we don't move every time we turn around would be preferable. I've been in Korea over 800 days now &...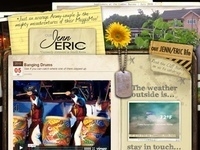 1. Saying goodbye to friends never gets any easier. 2. Watermelon is a delicacy in Korea. The going rate is $9.99 on post on sale, 7,000 won off-post. 3. Moo-Moo isn't so afraid to walk past scary monsters anymore. 4. Spending 30 minutes to fil...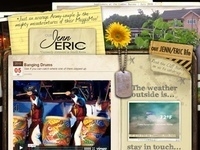 Not at lot going on today, tonight or this weekend in general. It's too hot & humid to get out and do anything. But I've finally discovered the owner of this perfect little farm. Everything is so neat & organized…and grow...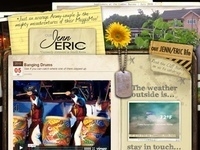 [pictures from market days in the ville] I have found contentment in ignorance – for now, at least. Since the doctor gave me a list of possibilities on Thursday, I've decided NOT to Google anything. (Again, for now.) But you can bet a bu...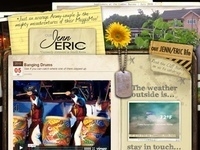 Anjung-Ri is a little town. Complete with mom & pop storefronts,… ramshackle little quaint older-style homes,… and their very own Unkin' Donuts. (Well, I'm pretty sure there's a "D" missing there somew...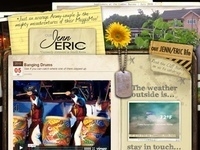 My neighbor Cynthia & I took a walk this afternoon to the ville for Market Days. This is one of the little ramshackle houses that reside in the middle of Anjung- Ri. I took a few good pictures of the market days themselves and some of the surroun...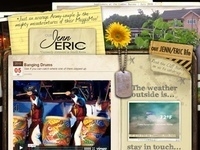 It's amazing how much stuff can bounce around in your head. For me, it sometimes feels endless…like the rice fields that stretch for miles on the road to Osan. So in this post, I'm going to try to get it all out…clear out my...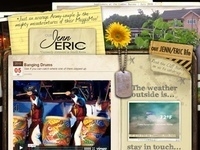 So I left you Sunday night with a picture of this kid. I happened to catch him just as he was fishin' something out of his pocket. Is that what I think it is?!… No, it's just a cigarette…not that it makes it any better…...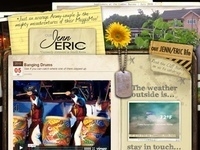 Friday night Eric & I went to a roof-top party at Mr. Cho's (who I'll write more about later). It was a farewell for one of the Warrant Officers in Eric's unit. But for now, I thought you might like to check out the view. Mr. Ch...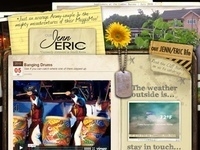 So far Eric has taken me to three different restaurants in the ville: Yummy Teriyaki, Happy Teriyaki and Teriyaki & Spaghetti – but they don't serve spaghetti. (It's true…they used to serve spaghetti but it's been...