Blog Posts - Baby Bags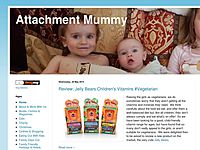 As our babies become toddlers, the content of our changing bags changes, although the amount of stuff we need to cart around barely alters. Vast quantities of nappies, wipes etc are replaced by the odd pull up or two, and muslins and other baby...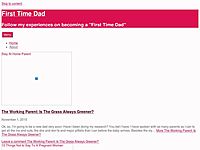 Matalan have put First Time Dad to the test & challenged me to create the perfect bundle of gifts for Rambo, but all have to be to the value of £25!… More Matalan's £25 Mother's Day Hamper Challenge...
I've never been one to sacrifice style over comfort. Even at eight months pregnant you'd find me in my fave pair of block heels, whilst my Fendi Baguette bag never left my side during my twenties despite the fact that it's probably the world's smalle...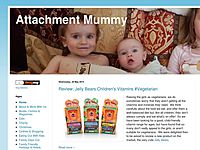 Oh I do lovely a new changing bag, and this beauty from Lassig is a delight. Stylish but functional, pretty spring colour but practical, and big enough to fit everything you could possibly need, and more, what's not to love? Better still...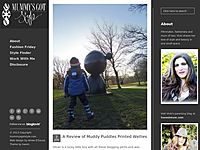 Last week, 2/3rds of this family headed to quaint San Pedro in Marbella on a press holiday for the gorgeous James Villa Holidays. The post Holidaying in Style in Marbella appeared first on Mummys Got Style.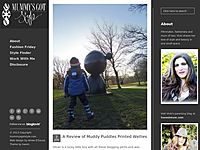 As a 5'6 hourglass UK size 10-12 mum of 2 in her early 30's, I never a dreamed that I would be lucky enough to have a career as a model let alone grace the pages of the global fashion bible, Vogue. However, thanks to the fabulous luxury designer ba...
So yesterday saw me head to Manchester for a special meeting with renowned modelling agency Nemesis. One of the biggest modelling agencies in the UK, they discovered and made so many of today's British stars, famous: Robbie Williams, Gary Barlow, Mel...
It's a real honour to be hired to model for luxe bag company Nova Harley again after the successful shoot last year.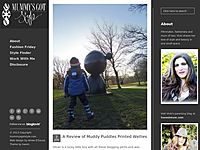 I've been working with luxury baby and fashion bag company Nova Harley for a while now and it's really such a privilege to be asked to model for the brand.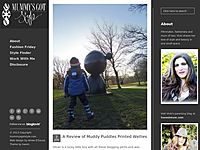 So excitingly little me, Mummy's Got Style is in this month's British Vogue, would you believe!I am truly touched and honoured that luxury designer bag company Nova Harley chose one of the official shoot pictures of me modelling for them, to advertis...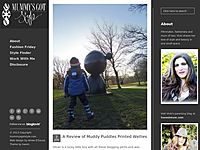 A quick pre-Cannes post to share a fabulous feature about me modelling for luxury designer baby bag company Nova Harley in the biggest paper in Yorkshire, The Yorkshire Evening Post, yesterday!The post Lovely Little Bit of Press appeared first on Mum...
So folks as many of you know, after reviewing one of Nova Harley's beautiful baby bags over on my style blog Mummy's Got Style, I was asked to model for the brand worldwide (eek)...and here are some of the photos from the shoots!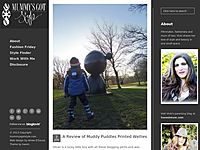 So super excitingly the modelling shoot photos for luxury designer baby bag company Nova Harley have been released, with the catalogue out worldwide yesterday.The post My Official Modelling Shots for Nova Harley appeared first on Mummys Got Style.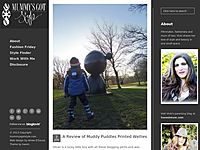 This week, as well as showing my style as always with Fashion Friday, I'm hosting a fabulous competition where one of my lucky readers can win the same luxury Manhattan Baby Bag by Nova Harley of The Ultimate Baby Bag Co I was gifted myself!The post...