Blog Posts - Background Check Of Russian Companies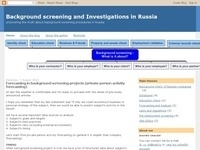 New Year fiesta is a period of high hopes. Traditionally during these days divination is very popular and (if true believers don't cheat) more reliable. That's why I decided to send this post at the very beginning of 2011.What trends will change...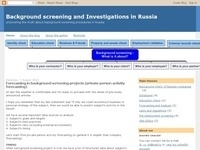 Sometimes it is required to include simple benchmarking analysis to your background screening project. One knows that valid data requires fresh investigation (research) but if we need to have a general view of the market some statistic can be enough...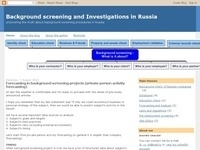 Referring to my previous post, I'd like to post direct link to the on-line broadcasting section of the Superior Arbitrage Court of Russian Federation Internet site. http://arbitr.ru/po_test/There you'll also find the list of the nearest sessions...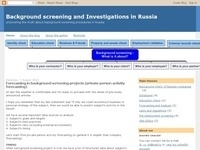 Since June 2010 the Superior Arbitrage Court of Russian Federation will broadcast its sessions on-line. It is a remarkable step towards transparent court practice. It is expected that sessions will be available online the next day after the meeting.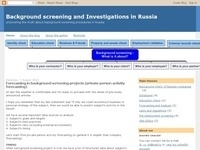 In my previous post I forget to mention that in the process of the subject identification it is also reasonable to use database from the Uniform State Register of Legal Entities of Russian Federation (ЕГРЮЛ database). In this database you can ve...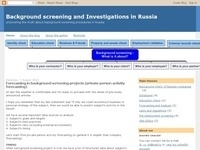 It was my decision to start this blog with articles about basic background screening of private persons. With no doubt it is a regular business task for every PI or Risk Management corporation. My mission was simply to inform you about legal procedur...