Blog Posts - Badgirlriri

As you probably know I am a big fan of RiRi. I can listen to her music 24/7 and I know that a lot of people think the same. Her new album Unapologetic is coming out soon and I can't wait to buy it. I have repeated Diamonds thousand times and now ev...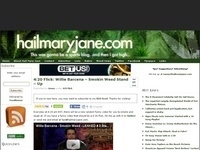 Here is Rihanna's latest weed toking photo from instagram and man this is a great one. We put you up on how she is taking over the stoner girl starlet top spot with weed pic after weed pic dropping but this one takes the cake. She just finished...