Blog Posts - Balloon Party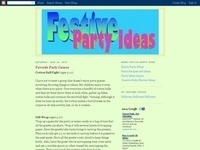 Electrostatic Balloons is a great game for kids ages 8 and up.Give each guest an uninflated 7" balloon.On "Go!" have them inflate their balloons, tie them, then rub them on their hair, and then stick it to a wall.The balloon that stays up the l...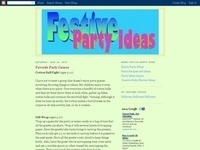 Use acrylic paints to paint simple figures on everyone's cheeks. Okay, you can purchase hard to find paints specifically for face painting, but acrylic paints from the craft section work great, too. Plastic paintbrushes are fine. Just don't paint o...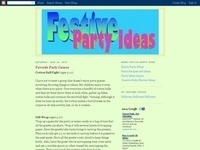 The new Pixar movie UP is out.Our family is a big fan of every Pixar movie. So, even though we haven't seen the movie UP, yet, we're planning a balloon party in its honor.I think the balloon obstacle course we have planned is going to be a favorite g...
I'm having a hard time blogging. It's not that I have nothing to write about, I actually have a lot to say, but it's mainly because the DSL connection at my in-laws is currently out of whack! And this makes blogging so much harder.
One thing I'm actually good at is researching. With the Internet at my fingertips, researching is actually easy. I've been a member of the interwebs, online forums, and other social networks for as long as I could remember. I'm not...
Last Saturday was a day of ladybugs and flowers for Cassie's first birthday. My wife was asked by our friend Mimmy Jo (Cassie's mom) to dress up the party place and provide a hundred cupcakes. Her friend J. (sure sign that we've been watching too muc...
Our friend Ka recently gave birth to a beautiful baby boy named Vien Ceaucesceu. Weird name huh?! And I don't even know how to say Ceaucesceu! I wonder where they got that, and what they were thinking. ;) Because if I were Vien, or Ceaucesceu, or Vie...