Blog Posts - Batfe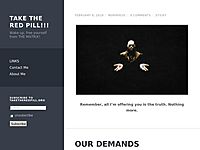 Obama's recent statements on guns include, referring to AR's with 30 round mags "you don't need that to hunt a deer" and "AK-47's belong in the hands of soldiers, not criminals". Looking at these words...
Monday at lunch I finally got the chance to read my Sunday paper. From the Chicago Tribune "Perspective" section, in the part entitled, "Voice Of The People": Do not allow silencers I cannot believe that there is serious consideration to perm...
In case you haven't heard the latest about that proposed ban on common M855 ball ammunition (or SS109 as it's sometimes referred to) for the AR-15 semi-automatic rifle, the National Rifle Association's Institute for Legislative Action reported...
Back on February 16, I blogged about the push by the Bureau of Alcohol, Tobacco, Firearms, and Explosives (BATFE) to ban common M855 ball ammunition (or SS109 as it's sometimes referred to) for the AR-15, a semi-automatic rifle incredibly-popular w...
It was only a matter of time. Several weeks into the new year, and the gun "control" crowd is off-and-running again. There's been a number of developments lately, but here's one that seems to be really worrying American gun owners- particular...
"By definition, the primary role of a suppressor is to reduce the overall sound signature of the host firearm to hearing safe levels. They do so by trapping the expanding gasses at the muzzle and allowing them to slowly cool, in a similar fashion t...
"You never want a serious crisis to go to waste." -Rahm Emanuel, then-chief of staff for then-President-elect Barack Obama, Wall Street Journal CEO Council, November 19, 2008 While many Americans are distracted by the possibility of American mili...
Questions abound concerning an Ipsos poll on gun rights and regulations that was recently conducted for Thomson Reuters. From the Ipsos press release this morning: Washington, DC – These are findings from an Ipsos poll conducted for Thomson Reu...