Blog Posts - Big Blue Bus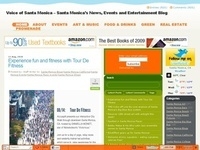 From Big Blue Bus: Paul Casey, Senior Service Planner for the City of Santa Monica's Big Blue Bus, has been awarded the Swedish Institute's Swedish-American Bicentennial Fellowship. This prestigious grant recognizes Mr. Casey for his professional...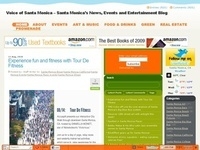 Stephanie Negriff announced her decision to retire in October 2011 from her position as the Director of Transit Services for the City's Big Blue Bus. Negriff has spent 25 years in transit service with 10 years as the BBB Director. "I feel only gr...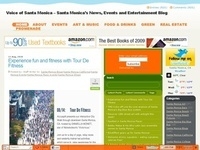 The numbers are in and show, once again, the generosity of the city's employees and the public when it comes to helping local families in need. The Big Blue Bus, which spearheaded the 15th annual food drive competition between city departments, ann...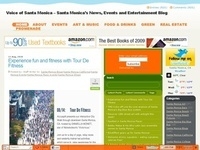 The Big Blue Bus and Santa Monica branch of the American Red Cross are extending the deadline for this year's Food Drive. The annual city-sponsored Food Drive, which helps countless families and individuals throughout Santa Monica and the Wests...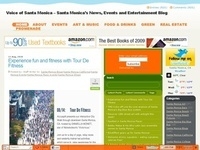 From December 20, 2010 through the end of the service day on January 2, 2011, the Big Blue Bus will be operating on a modified schedule. During this time period, Hilgard Terminal on the east side of the UCLA campus will also be closed and buses will...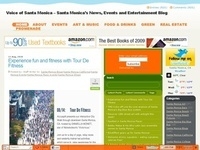 Great news for Big Blue Bus riders! Big Blue Bus has partnered with Google transit to make your trip planning easy, efficient and mobile. Big Blue Bus bus hops on Google According to the Big Blue Bus... This is a content summary only. Visit http://...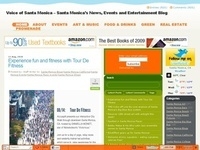 Leslee Heymann continues to be in disbelief even 24 hours after the much hyped event, Glow 2010 has concluded. How could it really suck that much? is just one of the many comments floating around the... This is a content summary only. Visit http://w...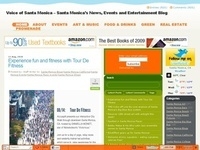 In order to accommodate the Glow art festival, which is anticipated to bring a huge volume of residents and visitors to the Glow zone, all Santa Monica Big Blue Bus routes will be detoured around... This is a content summary only. Visit http://www.v...