Blog Posts - Bike For Life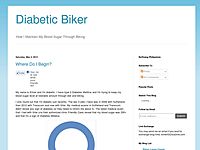 The monthly Pasig City Bike for Life is set on July 31, 2016 Sunday. The following information were taken for the United Bikers of Pinagbuhatan Facebook page. Starting line will be in front of Pasig City Hall most likely around 5:00 AM. Bike for Life...
Yesterday was my 3rd time to attend the Bike For Life – a project of former Mayor Bobby Eusebio. It was a fun bike of more than 40 kilometers from Emerald Avenue to UP Diliman, up to Marikina, Pateros and has a finish line in front of the Pasig Cit...
In spite of the politics behind the Bike for Life, I still attended it yesterday together with my biker's club. It's the 2nd time that I attended the Bike for Life and the first time to attend it with my biker's club. Biking is indeed more fun,...