Blog Posts - Blog Celebrations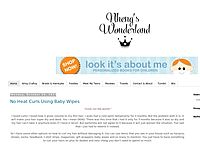 GoogleHappy 29th Birthday to me! Inspired by the post of Invisible Stilletos, I've compiled 29 of my favorite quotes that helps me to keep moving forward, to keep fighting, inspire, love, friendships, loving yourself, getting out of your comfort...
I'm not sure what I'll do, but— well,I want to go places and see people.I want my mind to grow.I want to live where things happen on a big scale.― F. Scott Fitzgerald It's been a long time... But today, for some reason, it doesn't&nbsp...
Recently I got a mail asking me what keeps me inspired to keep blogging. It's not the first time I have received such a mail. Generally I blurt out things like I love travelling and I love sharing, helping people plan their trips better, something...
Gratitude unlocks the fullness of life. It turns what we have into enough, and more. It turns denial into acceptance, chaos to order, confusion to clarity. It can turn a meal into a feast, a house into a home, a stranger into a friend. Gratitude m...
Yes, 2011 is all set to bid us Goodbye!But before we close down the curtains... It's time to pause and look back... time to muse over a pile of reminisces... time to thank for all the good it gave to us and time to pray for peace and a better...
How time flies like a flying machine... The world today has become so swift and speedy... Every moment in time looks to have shrink-wrapped, such that events and proceedings motion past us in a blur... everything seems to be in such a fast forward mo...