Blog Posts - Blog Import
Do you have an account with GoDaddy Quick Blogcast? Keep your content intact by importing it to WordPress.com.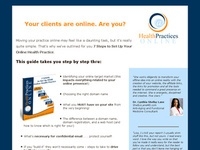 In a recent blog post titled - How to Link Your Blog to Your Facebook Fan Page - I showed you how to set up your blog to automatically import to your Facebook Fan page using the NetworkedBlog application. However, … Continue reading →...