Blog Posts - Bluebird Bio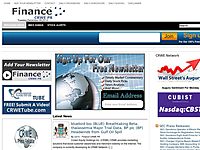 Juno Therapeutics Inc. (JUNO) Shares of JUNO soared more than 30% in after-hours trading Monday as the company announced a 10-year global collaboration agreement with biopharmaceutical company Celgene Corp. (CELG) for the development and commercializ...
bluebird bio, Inc. (BLUE) Beta-thalassemia is a blood disorder that reduces the production of hemoglobin. Hemoglobin is the iron-containing protein in red blood cells that carries oxygen to cells throughout the body. Beta-thalassemia is classified in...