Blog Posts - Boliden
Guldregnet har börjat falla över Stockholmsbörsen. Totalt är det runt 130 miljarder kronor som börsbolagen delar ut. Här är alla datumen att hålla koll på. Efter den avslutade rapportsäsongen går vi nu in i stämmotider och med det följe...
Publicerad 10 februari 2012 Stockholm. Gruv- och smältverksbolaget Boliden redovisar en vinst före skatt på 1 045 miljoner kronor för fjärde kvartalet 2011. Det kan jämföras med vinsten på 1 876 miljoner kronor motsvarande period året före...
Efter helgen är det bara att hålla i sig. Måndagen blir rätt lugn med Axfood. För på måndagar tar tydligen bolagen det lugnare. På tisdagen den 19:e blir det däremot riktigt fyrverkeri med 8 storbolag. Och sedan blir det intensiv läsning da...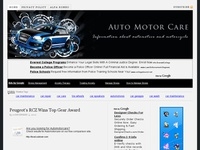 Vor dem Deutschland Grand Prix in Hockenheim hatte Red Bull Racing-Pilot Sebastian Vettel wohl ordentlich Spass mit seinen Motorsportkollegen Mattias Ekström, Chris Pfeiffer und Smudo. Interview with English Subtitle of Ayrton Senna, the best Formul...