Blog Posts - Brands In Pakistan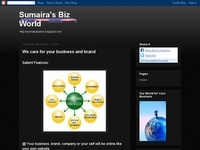 http://bpbexpo.com/ Visit Pakistan's first online Showcase, your global exposure to world ...
...
One of Pakistan's leading NGOs Khidmat-e-Khalq Foundation (KKF) is touching the height of human services as the KKF is almost on top of the list through its marvelous contribution towards human development and welfare.The Director Operation...
H E Ambassador of Sudan Mohammed Omer Musa, former City Nazim Karachi Syed Mustafa Kamal, Senior Trade Rep. of Russian Federation Dmitriy Bogdanov, Medi Connect Singapore's Managing Director Dr. Saba Iq...
...
Honorable Madam Fisun Aktug, the Commercial Attaché Consulate General of Republic of Turkey visited the stall of Brand Pakistan Blogging and appreciated its brand and trade promoting activities through blogging and lobbying. President EC Gateway Dr.
Karachi (March 22, 2011): Minister for Industries & Commerce Sindh Abdur Rauf Siddiqui inaugurated Khidmat-e-Khalq Foundation (KKF) Pavilion today. Imran Usman, Director Operations KKF was also present at the occasion. Khidmat-e-Khalq Foundation...
Karachi (March 22,2011)Minister for Health Sindh Dr.Sagheer Ahmed inaugurated the stall and Made in Pakistan Brands Campaign of Brand Pakistan Blogging at 7th Health Asia International Exhibition & Conferences. Managing Director BPB Saeed Khan Ab...
Managing Director Brand Pakistan Blogging (BPB) Saeed Khan Abbasi and Vice President E commerce Gateway Pakistan (Pvt) Ltd Umair Nizam are signing an MoU for strategic partnership. BPB will be Media Partner to Pakistan's No-1 Event organi...