Blog Posts - Cambrian Explosion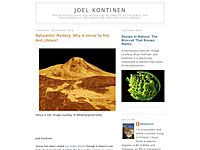 Might space aliens look a bit like Opabinia regalis? Image courtesy of Nobu Tamura, Creative Commons (CC BY 3.0). Joel Kontinen A new article in The Conversation speculates on what aliens might look like. Matthew Willis, Professor of Evolutionar...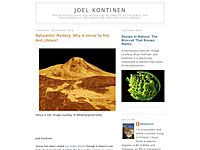 Evolutionists tend to believe that these moss-covered rocks are hundreds of millions years old. Joel Kontinen Evolutionists have repeatedly claimed that oxygen made complex life possible. Usually, they mean the Cambrian Explosion, often called b...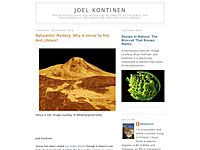 Chengjiangocaris kunmingensis. Image courtesy of Jie Yang (Yunnan University, China). Joel Kontinen Cambrian fossils have presented evolutionists with more surprises than what they could have bargained for. For Charles Darwin, the sudden appe...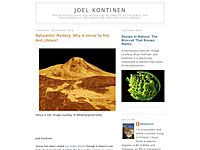 Cambrian animals were anything but simple. An Anomalocaris model at Dinosaur Museum, Canberra, Australia. Image courtesy of Photnart, Creative Commons (CC0 1.0). Joel Kontinen Charles Darwin saw the Cambrian Explosion as a big dilemma. At le...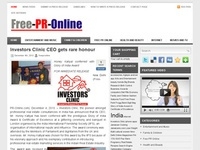 (Media Release) If Daniel Dennett is anything, he is a champion of the facts. The prominent philosopher of science is an advocate for hard-nosed empiricism, and as a leading New Atheist he calls for naturalistic explanations of religion. Dennett is a...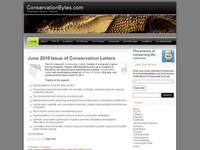 I've had one of the most mind-blowing weeks of scientific discovery in my career, and it's not even about a subject from within my field. As some of you might know, I've been getting more and more interested in paleo-ecology over th...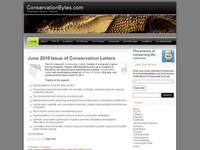 Here are another 6 biodiversity cartoons while I prepare for yet another trip overseas (see full stock of previous 'Cartoon guide to biodiversity loss' compendia here). – Filed under: biodiversity, cartoon, climate change, conservation Tagg...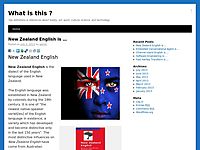 Cambrian explosion The Cambrian explosion, or Cambrian radiation, was the relatively rapid appearance, around 542 million years ago, of most major animal phyla, as demonstrated in the fossil record, accompanied by major diversification of organisms i...