Blog Posts - Canadian Art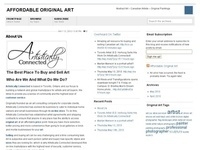 ABOUT THE SHOW Canada has world famous celebrities and a vibrant visual arts community made up of world class artists. With STAR PORTRAITS we celebrate both! Created by Toronto-based production company PTV Productions, based on the hit BBC program, a...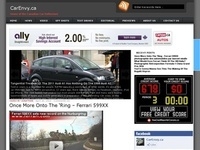 On September 24th, the 14th annual Canadian Art Gallery Hop GALA took place. What has this got to do with the wonderful world of cars, you ask? As though having automotive installations in the MoMA wasn't enough, Infiniti decided to revive an o...