Blog Posts - Cancer Caregivers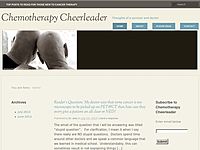 Can a positive attitude alone cure cancer?   No.   I called this website chemotherapy cheerleader, because in the vast majority when metastatic cancer is cured, it is because of chemotherapy.   But does attitude influence outcomes? Yes and belo...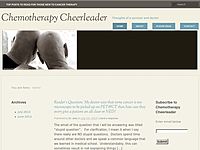 As one may rightly conclude from my writing style that my mind sometimes wonders and makes different connections.  Related points albeit a little off track.   My next post is on symptom management of the GI side effects of chemotherapy.  I...