Blog Posts - Chałupowie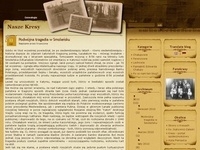 Kurhan płonącyZamordowanym Polakomw Nowosielicy na ZakarpaciuWiatr od Kresówprzywołuje pamięćbabuni i dziadkałomocezbrodniąspopielamłode życiezanosigrudkę modlitwyna kurhan przemocyprzywiewemnieznanego imciepławnuczkiautor Romuald Bielend...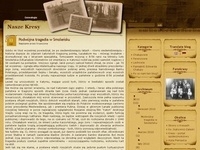 Czy jest inny sposób na rozliczenie się z historią i spojrzenie na nią z dystansu niż wizyta po latach na grobach ludzi bliskich? Odwiedzenie mogił rodziny, towarzyszy broni czy innych osób, które miały znaczący wpływ na nasze życie, a ni...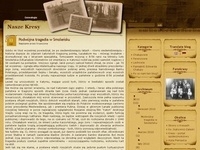 Czy to nie zdumiewające? Jakiś czas temu w notce o Leonie Chałupie pisałam, że nie są znane okoliczności jego śmierci pod Monte Cassino i prawdopodobnie nigdy nie będziemy w stanie dociec, jak zginął, a tutaj proszę! Nasza szczątkowa wie...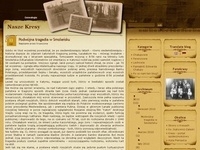 Margaret Blanche Barton nee Dundas was born November 21, 1919 at Lethbridge, Alberta. She lived at Manyberries on a homestead with her parents, came north with her parents at the age of eight years and lived near Onoway, Alberta. Elmer & Gr...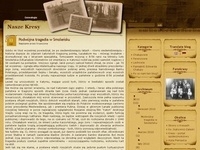 Płomień pamięci Słyszę listopadowy szmer liści W jesiennej szarugi czas To z Kresów Wschodnich wiatr Przywołuje dziś pamięć o Was Droga babciu, drogi dziadku... Minęło właś...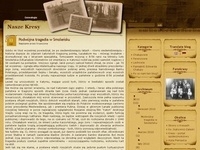 Marian Chałupa urodził się w 1894 r. w Wasylkowcach jako syn Józefa Chałupy i Katarzyny z Zasławnych. Wasylkowce to wieś leżąca na terenie licznych jarów i wąwozów w połowie drogi z Kopyczyniec do Husiatynia w woj.tarnopolskim. Przed woj...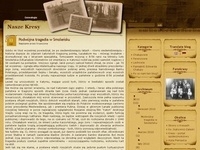 Co można zrobić, aby uczcić pamięć o kimś? Na przykład zorganizować pielgrzymkę do jego grobu, miejsca urodzenia czy jeszcze gdzieś tam. Albo wycieczkę, która jednocześnie miałaby walory i sportowe, i edukacyjne. A można też upiec dwi...