Blog Posts - Chem Bows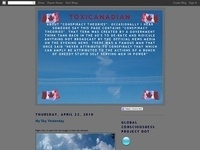 So as anyone who stops in here now and then, or followers who get notifications of new posts already know, I don't really do much here any more. If you would like to see my continued photos and insights on chemtrails, I am now here pretty much every...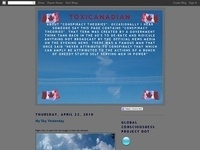 As usual, I watched the sky go from azure blue to a hazy, foggy white today. The title refers to today's "clouds" in the sky I captured on cam. While we were out bbq-ing, my husband and I saw some really weird objects in the sky. I have pointed them...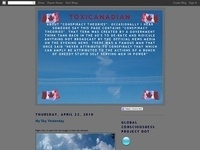 Two days in a row, two "chembows".Sun dogs appear when it's real cold, and are seen as a colourful ring around the sun. This one is way off to the right of the sun, not encircling it like the one I captured yesterday.The temperature today was nine de...