Blog Posts - Chow Down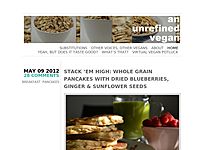 Julia Grayer, co-director and co-producer of the documentary, Chow Down, contacted me recently and asked if I'd be interested in reviewing the film. She did not dictate what to write nor did she ask me to give her film a glowing review. Thanks, Jul...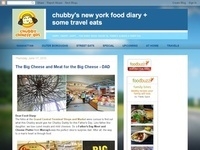 Did someone say FREE DIM SUM!?Get info here...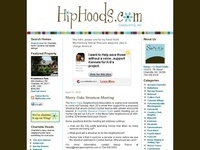 Truck food may seem unappealing but this year Chow Down Uptown aims to win over skeptics. This culinary event will be held in the 7th St parking lot near Dixie's Tavern and the Levine Museum of the New South. Enjoy food from these unique area v...

Make food time fun with these great picks for chowing down: Fresh n Freeze Reusable Baby Food Containers (twelve pack) at Amazon Veggie Cutting Set at GetnGreen African Safari Fabkins at GetnGreen Baby & Toddler Cookbook at Pottery Barn Kids A-Z...
Here are a few treats and food-related merchandise at Petco: Cesar Softies Dog Treats in Prime Rib Flavor Chewy Louie Burger Dog Treat Iams Tartar Treats for Small Dogs Holistic Select Holistix Dog Biscuits Crazy Pet Train-Me Training Reward Dog Trea...

As I was perusing the World Wide Web, what should I spy? A few fabulous kitchen goods. If I could have whatever my heart desired, I would have a pair of Street Sign Martini Glasses from Uncommon Goods, Bamboo Kitchen Basics Utensils from Greenfeet, R...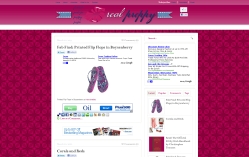 You know you're dealing with a stylish company when you see plates in brown zebra print or coral-ended dinnerware. Horchow is – and always has been – one of my favorite places for stylish home goods. Just look at the lovely things I found: Stri...

Kitty treats are so far beyond just regular ole catnip these days! Just look at these picks from Muttropolis (and, yes, despite the mutt-friendly name, Muttropolis carries lots of eats and treats for feline friends, too). Isn't the shaker of fish f...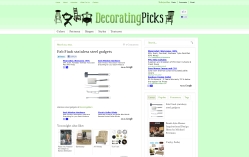 When it comes to chic accessories with a little flavor from around the world, World Market is the place to go. With its huge selection of gourmet foods, furniture, personal care products, accessories and gifts, this store truly has something for ever...