Blog Posts - Claire Legrand
Periodically, we share stories of WordPress.com users doing awesome things, from blogger David McRaney snagging his second book deal to memoirist Susan Morrison bringing her mother's World War II-era diaries to life. Today, meet Claire Legrand...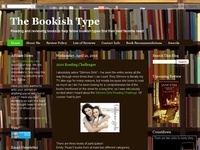 Designing Belleville: The Wardrobe, Architecture, and Aesthetic of a (Not So) Picture-Perfect Town I'm a very visual person, so when I sat down to write Cavendish, once those first essential elements of my heroine (Victoria) and the story conc...