Blog Posts - Clavichord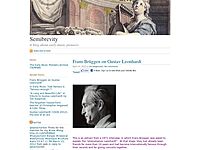 Raymond working at a Pleyel Guest blogger: Kate Hawnt Shortly after moving in to her new home, Mottisfont Abbey, the indomitable Maud Russell noted in her engagement book: April 4 1935. Take boys to Londonderry House to hear Mrs Woodhouse. Maud, a w...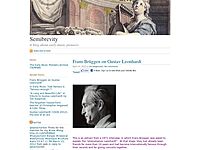 Taphouse's 1743 Hass clavichord. By kind permission of the Bate Collection, Faculty of Music, University of Oxford. Copyright © 2016 T.W. Taphouse and early keyboards In 1857, when he was aged just 19, Taphouse bought "a remarkably fine har...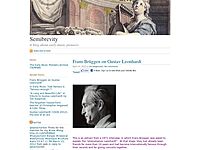 The library of W.T. Taphouse was very famous during his lifetime and his harpsichords were often used for concerts and exhibitions. His name is now forgotten, and it's a tragedy that everything was sold off at his death. [...] The post A nineteenth...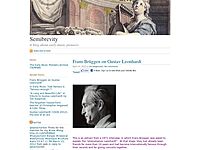 The harpsichord, based on Dulcken 1745, which Martin Skowroneck built in 1962 for Gustav Leonhardt was an important milestone in the early music revival. This article covers their first meeting and Skowroneck's earlier work which led him to make th...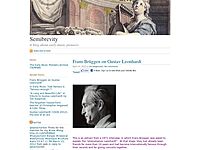 Arnold Dolmetsch remembered, by his wife, Mabel. A blog post on this book, from 1957, highlighting aspects of the life of this great "early music" pioneer. [...]The post Arnold Dolmetsch remembered appeared first on Semibrevity.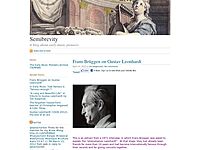 With the death of Dart's close personal friend and executor William Oxenbury, Gustav Leonhardt is now probably the only person alive who knew Dart, but not as a teacher. They were apparently well acquainted and served together on the jury at the...