Blog Posts - Color Study
Welcome to 30 Days of Painting. Inspired by the blog Of Robots and Whales' 30 Days of Python, I'm doing a small painting project every day for 30 days in order to become more comfortable with the paint brush. I'd … Continue re...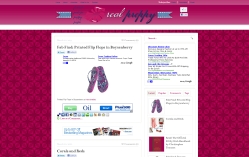 Green reminds me of many nice things, such as fresh grass or a sour lime or a deep cool forest. What do you think of when you think "green?" Printed Flip-Flops in Jungle Green at Old Navy Expandable WheelAboard Luggage in Make Me Blush at Vera Br...

Lilac is one of my favorite colors, not just for kids – but for everything. I simply adore a light shade of purple. It reminds me of the pale purple hydrangeas that grew in my great-grandmother's yard and, of course, of lilac flowers themselves!

Don't you just adore pink? It's one of my favorite colors – in all its many shades – from palest pink to brightest fuchsia – it's a great girly color. Look at all the pink things I found at TopShop: Pink Articulated Fish Pendant Pink Hear...
Red is a fab color and it works for both girl and boys, doesn't it? Brake-Fast Dog Food Bowls in Red from Amazon will come in handy, if you have a hound who wolfs down his food. For lounging around, here are two top choices: the Oval Berry Red Loun...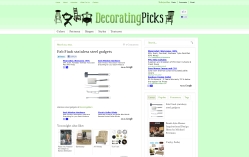 Black is chic and simple and goes with nearly every other color…must be why I love it so. It's versatile. And, when it comes to clothes, black is slimming (another reason to adore!). At home, however, I think the same rule applies – black minim...

When you see blue, you may think "boy," but looking at the product choices above, that's not necessarily true, is it? I think both little gal and little boy kitties will enjoy these toys and accessories. Kitty Playtime Kitty Ball Trap from Snif...

What better color to do a color study of for an eco-friendly blog than green? Take a look at this variety of actual green green products. I love the recycled motherboard box – wouldn't this motherboard make a great gift for Mother's Day? A litt...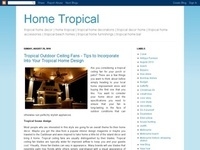 Since Green is my favorite color, I am starting with that color. I do love the photo above with the green walls and blue/gray chairs in front of it. Cooler colors, but the idea could be that the colors be warmed or adjusted. Since my goal is to accom...