Blog Posts - Coping Methods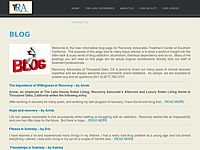 One of the ways that an addiction develops is the continued reliance upon drugs or alcohol as a way to feel better or avoid pain. Slowly, there's an association that gets developed between a substance and positive feelings. For instance, whenever y...
Wow. I can't believe I survived another year and have this as documentation. I have also lost the weight I gained from medications and am back down or lower than last year's weight. I should be able to celebrate with some fucking whiskey. The s...