Blog Posts - Craig Evans
Another great debate is coming up.  Dr. Ehrman, a former evangelical turned agnostic, is going head-to-head again with Dr. Craig Evans. This time at Acadia University and St. Mary's University, in in Nova Scotia, Canada. Ehrman and Evans are g...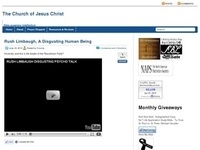 At the 1960 annual meeting of the Society of Biblical Literature, Morton Smith (1915–91) announced that while examining a number of old books and papers in the Mar Saba Monastery in the Judean Desert in 1958 he discovered three pages of hand-writte...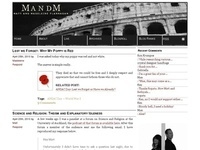 [ 18 November 2010 5:30 pm to 20 November 2010 12:40 pm. ] Matt has been invited to speak at the annual Evangelical Philosophical Society (EPS) Apologetics Conference in Atlanta, Georgia, USA which runs 18-20 November 2010. He will be speaking alongs...