Blog Posts - Desert Walking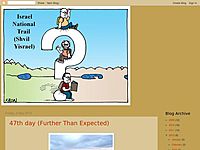 On 14 February 2009 we set out from kibbutz Dan on Israel's Northern border, unsure of what lay ahead, thinking that we would be finished in 4 years. And here we were, 22 March 2016, on our way to the last leg of our journey. This gives the term "fas...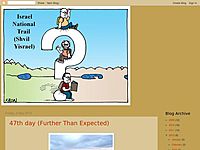 Yoni Garry and I have a Whattsapp group that is named "the shvil pensioners". Besides the self-deprecating name and insight into the centrality the shvil has\had to our friendship, we now indeed are shvil pensioners. But as we all know, life doesn't...