Blog Posts - Disgust And Hatred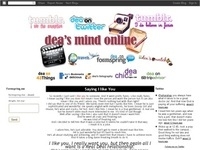 I saw my friend got pregnant, luckily she is already married so there aren't supposed to be any gossip flying. But I kept wondering... How does it feels like to be like her. And I kept talking about that to mum and some of my close friends. You know.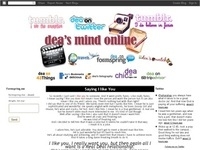 I figured out I lost my ATM cardThen I had to go to the police stationI also realized that my cell phone number isn't functioning and had to go to the galleryAnd most of all I hate having exams on MondaySounds like MUNDANE!!!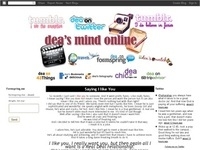 Okay, still I have to admit that I still have some feelings for himOr may be the fact it was sort of like a shock therapyYes, he got into a relationshipAnd I'm still aloneI don't understand how things get so lucky for himI feel so sadDevastatedDepriv...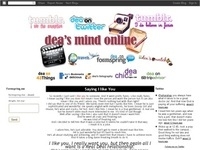 Is being a copy cat a trend in your country?? Actaully the above topic is tkaen from Saykoji's song which is named Copy My Style (Again) Alright now I'm writting this concerning to the issue of one of Indonesia's neighbor countries. This country had...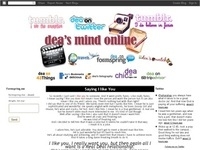 I know you might think that I am so low minded or whatever, but this is what I had been feeling and why I had been so mad and emotional all this time.So as you all know, some other time ago, I told some of my friends and even publicized that my dad w...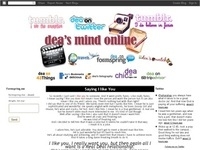 So after reading Gita's blog I think I should really write my own experience with what they called friends.So there's this girl. You guys might think that she is all that, she is cool, rich, smart, beautiful and stylish. But there's something I reall...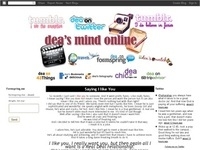 Got this from Secret Zen and I just want to post some pictures that might reflect my thoughts...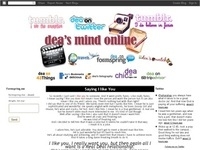 Alright so... I really got so many friends in this world... and I love them all... I mean dominantly I can mix with them. But I also have some close friends, let's just say it's "the gang"... They promised me to go to this Amusement Park after the ex...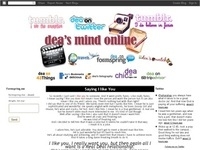 It's a question...And I've been seeking answers and friends had been trying to find out about it.I mean if MU did really canceled the tour that's gonna cause a lot of dissapointmentIt's going to suckAlthough I am not watching it but I could feel itTh...