Blog Posts - Doctor Appointment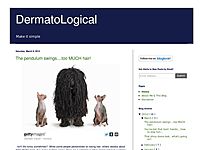 It's the #1 cancer in the world.  There will be 2,000,000 cases in the US this year, and yet I'd wager most don't even know what it looks like. I just saw one today that was the width of a baseball and went down to BONE.  Hopefully if you see some...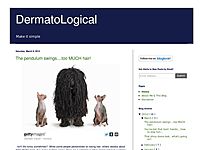 Today, it's all about dealing with too much sweat, from the run-of-the-mill annoying kind to that which can be psychologically crippling.   Treating hyperhidrosis is exciting when it works - people are very, very thankful! - and frustrating when...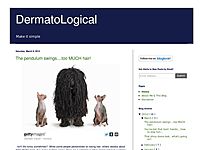 Each step in the 3(ish)-step process of acne can be targeted for treatment.  Let's look at some options, general advice, and my personal favorites! A Word to the Wise   Unfortunately, acne treatments are not magic and do not work overnigh...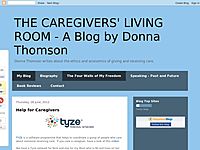 Consider this: an appointment with a doctor is similar to an important business meeting. The better prepared you are, the more profitable the results of the meeting will be. On the 'bad' end of the scale, the meeting will have no ag...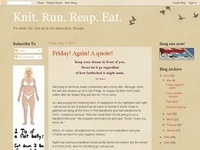 I lived about 30 miles from Xenia, Ohio, when a tornado flattened that city in the early 1970s. It was a devastating event, and much too close to home. I remember driving there shortly afterward to witness the destruction. You just can't imagine unle...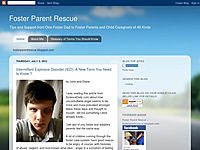 --> by John and Diane. A recent study posted in The Guardian, a UK based online publication, talks about a connection between Omega 3 fatty acids and brain function. In the study conducted at Oxford's Center for Evidenced Based...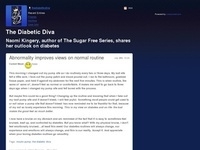 Six weeks ago I saw a new endo who I was so encouraged about. We changed my pump settings together and I had a new found focus on my diabetes management . What has this led to? My HbA1c went from 6.8 to 6.5, which is the lowest it has been in a...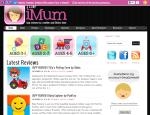 Reviewed by Alison Choco gets a check-up by Pic Pocket Books is one of those wonderful apps that can be used to help your child understand an upcoming event, in this case a check up at the doctor's office.  The story opens with Choco the bunny...