Blog Posts - Dv.com News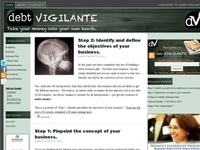 Due to some traveling this past weekend, the Debt Vigilante weekly update is coming a few days late.  Better late than never. Carnival of Personal Finance 271 My article Extravagant Frugality was featured under the frugality section of the Carnival...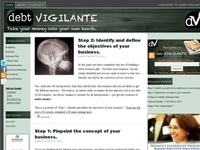 August is officially half way over.  The year is absolutely flying by – before we know it, it will be 2011. Quick DebtVigilante.com Updates I am proud to announce that DebtVigilante.com has joined the Yakezie Challenge put on by Financial Samurai.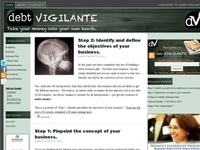 Lately, I have been working on my personal mission statement.  It is a work in progress and not something that I am taking lightly.  When finished, my mission statement will be the constitution that governs my life. My personal mission statement is...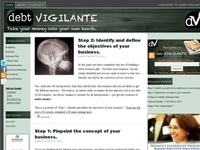 July marked the first full month of Debt Vigilante.  I spent a lot of the time trying to get the site looking and behaving the way that I wanted it to.  It took quite of bit of reading, learning, and frustration to get the site the way I wanted, bu...