Blog Posts - Eb-5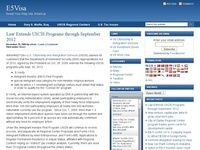 WASHINGTON—U.S. Citizenship and Immigration Services (USCIS) advises its customers that the Department of Homeland Security (DHS) Appropriations Act of 2010, signed by the President on Oct. 28, 2009, extends the following USCIS programs until Sept.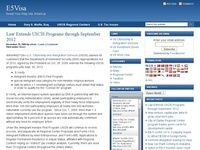 By Zachary Stahl, MontereyCountyWeekly.com Rock Clapper hopes Bay Area clean-tech startups will move to Marina to take advantage of capital from Citizn Fund. Silicon Valley venture capitalist Rock Clapper wants to turn green cards into green jobs in...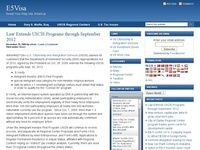 By RUDOLPH BUSH / The Dallas Morning News In Dallas, like in so many parts of the country, cash for big-time development deals has all but dried up. But City Hall thinks it has found a new money tree that backers hope will bloom, in time, with hundr...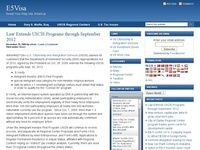 by Simon Shifrin, Idahobusiness.net An Idaho company that hopes to plug the gap in financing for startups and other growing businesses in the state has won federal approval to serve as a "regional center" for foreign investment. Invest Idaho LLC,...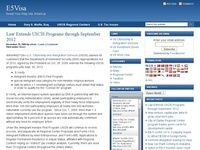 By Louis Porter, Vermont Press Bureau, TimesArgus.com Gov. James Douglas, two other state officials and executives from Vermont businesses leave today for Asia to try and attract foreign business investors to the state. In exchange for making an inve...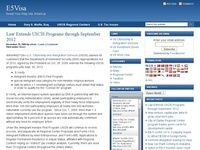 by Samuel Solomon, theplainsman.com A start-up automotive company focused on producing all eco-friendly vehicles will join top automakers such as Mercedes, Honda, Hyundai, International and Toyota in calling Alabama home. Hybrid Kinetic "HK" Moto...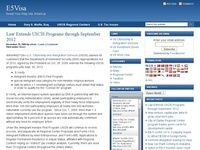 By Steve Gara - Miami Business and Industry Examiner, Examiner.com I found it very interesting to see that the opportunity for foreign nationals to get a green card by way of investing here in the US, particularly in Florida is on the rise.  Most o...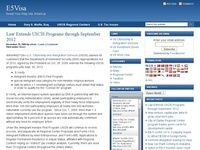 US Citizenship and Immigration Services (USCIS) has recently published an updated list of  Immigrant Investor Regional Centers.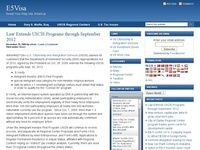 WASHINGTON (Wednesday, July 8, 2009) – The Senate Wednesday adopted an amendment sponsored by Senator Patrick Leahy (D-Vt.) to make permanent the EB-5 Immigrant Investor Regional Center pilot program.  The amendment was added to the Department of...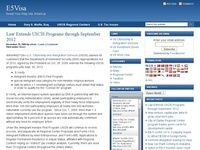 By Jim Mackinnon, Beacon Journal business writer , ohio.com Akron and Summit County are seeking major foreign investors for the Goodyear headquarters project. As part of that, the city and county are taking part in a federal program that dangles high...