Blog Posts - Excel 2016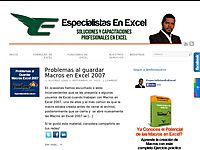 En el video anterior correspondiente al día 32 se explica paso a paso cómo consultar en Access desde Excel con una sola condición en Excel, en donde se involucra un único campo para extraer la información en Access desde Excel, en el presente ma...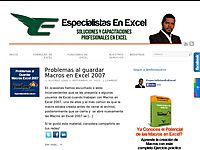 El lenguaje SQL es conocido como el lenguaje estructurado de consultas, es sumamente poderoso para gestión de bases de datos relacionales, ya que con este se puede consultar, crear, editar, actualizar o borrar sobre una base de datos, en nuestro cas...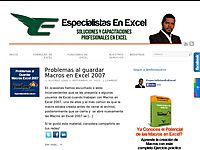 Las listas desplegables en Excel permiten el ingreso de información de una forma fácil y rápido evitando de esta forma la digitación sobre la celda que tiene la lista desplegable, solo que dependiendo de donde se tome el listado a mostrar dicha i...
Una de las novedades en Excel 365 (2016) es la función UNIRCADENAS(), como ya mencioné en esta nota. Esta función es muy útil cuando queremos unir los valores de distintas celdas en un único valor textual. En las versiones anteriores de Excel po...
La encuesta "Qué versión de Excel usas" que llevé adelante las últimas semanas me deparó ciertas sorpresas. Los resultados fueron En total participaron 234 usuarios. Lo sorprendente no es que el 39% de los encuestados usen Excel 2013 (mi int...
Microsoft Office Excel 2016: Basic and Advanced MP4 | Video: AVC 1280×720 | Audio: AAC 44KHz 2ch | Duration: 9 Hours | 1.49 GB Genre: eLearning | Language: English Course where you will be learning in-depth about the Mic...