Blog Posts - Expressions Of Grief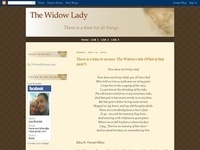 Below is a composite of several conversations with someone who was very angry at the way their spouse died. A woman and I were introduced, she was an arabesque woman in her fifties who I came to understand was a diabetic. Her husband died of compli...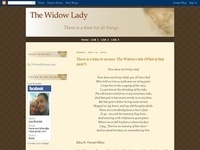 Do you remember when you learned that there was no such thing as Santa Clause? The holidays were still special I'm sure, but a touch of magic that was there simply was not there anymore, at least that is the way I remember it…and I was around 4...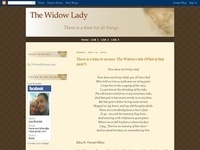 James 5:16 Therefore confess your sins to each other and pray for each other so that you may be healed. The prayer of a righteous man is powerful and effective. In my studies of religion and belief I've come back to that quote many times, never ful...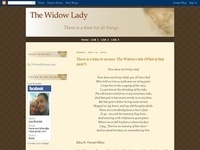 Rest in peace Bill Hinkle 1950-2011"Don't Quit"When things go wrong, as they sometimes will,When the road you're trudging seems all uphill,When the funds are low and the debts are high,And you want to smile, but you have to sigh,When care is pressing...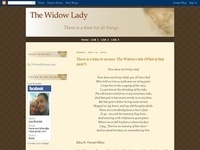 In spite of the title, this post isn't about my uncle. I've said there is a time for all things. The title of my blog makes that clear. I believe it. But now is not the time to talk about him, or honor him in writing. I will at some point, per...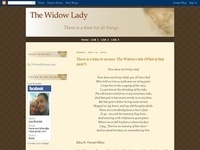 When Mr. Jobs' retired from Apple a month or so ago, I posted the article on Facebook. I was flabbergasted. I did not know much about him, other than he was hugely influential in the company and he was responsible for the development of many of t...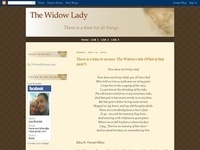 In a couple weeks I will "celebrate" the second year anniversary of the loss of my husband. A few weeks later, I will do the same for my father. Last year I think I was so amazed that I actually lived the whole year and this year I am amazed at...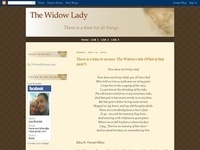 "Deus ex machina" means, god in the machine, or god that we make. It is often used to describe improbable plot resolutions in stories, that make no sense beyond the author wanting to make all the problems they wrote about suddenly resolve and th...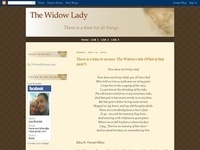 Hello all my friends,I have absent here in the blogging world a lot lately. My person life is chaotic with both good and bad things going on. When I get to the computer I just want to vegetate and not think too hard. HA HA! But I promise this journey...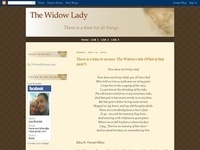 I have been away for a bit. I am mourning another family member's loss. Some of us are nomads was the eulogy to that. I have needed some time to heal. I did not have a close relationship with the person I lost, not as close as the genetics could...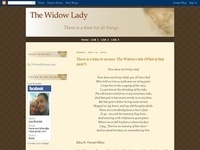 7/7/11 There are people, in our lives and family that hear their own music in their life. While we set down roots and build skyscrapers, they walk down the beach in a gate that is strange to us. They are seem heedless of the people around them. Th...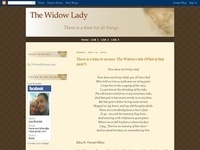 I have a friend who has a dog whose legs are so short it can't get everywhere it wants to go in his house. The dog plays a game we like to call, "Take me where I am not." Where ever the little guy is he is perfectly content for about 3 minute...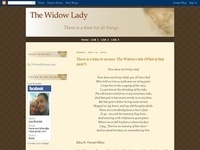 I have to digress again from my series to share this with you. I think it is completely on target on the how to help series, but it is kind of "jumping ahead" of the order. I also think it needs to be shared.Yesterday was a busy day. I have dea...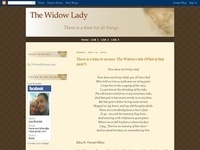 Donated to the Widow Lady for use in this post by Christine Dwyer, of Make Noise for Lung Cancer! In Honor of YOUR ARTIf you are there with a person in the moment of "GROUND ZERO" the first moments of loss you may feel helpless. Whether they jus...