Blog Posts - Falls-prevention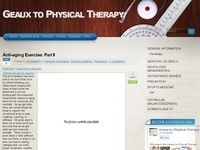 The United States Preventive Services Task Force (USPSTF- now say that five times fast) recently issued new recommendations in regard to vitamin D and calcium supplement prescription to prevent fractures.  The recommendations guide health profession...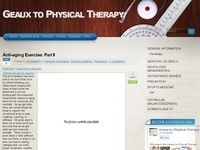 I hope everyone had a wonderful holiday season and happy new year!  Your Geaux 2 PT was having a jolly good time in Great Britain and is refreshed and ready to write about some very important subjects.   I'm starting 2010's blog with a...