Blog Posts - Feeding And Swallowing Center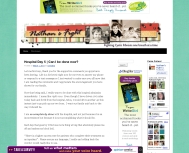 This past week was Nathan's last follow up appointment at the feeding and swallowing center. I found it impossible to continue with the 4 structured meals a day so I'm very pleased that they managed to tweak the volume of each meal so I c...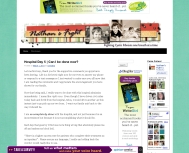 Today was difficult. Lunch was particularly difficult. Saturday morning, we ditched the pull-ups and decided it was time for potty training boot camp. This entailed me following Teagan around like a shadow all day Saturday and Sunday. Jay took contro...