Blog Posts - Forecasting And Analysis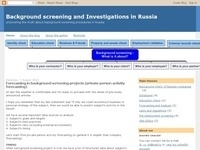 It is good when single article has several parts. There's no need to think about the name of a new post - part 2 is the best decision you can make. Previously I shared my vision of future trends of background screening, now it is time to discuss how...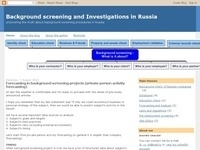 New Year fiesta is a period of high hopes. Traditionally during these days divination is very popular and (if true believers don't cheat) more reliable. That's why I decided to send this post at the very beginning of 2011.What trends will change...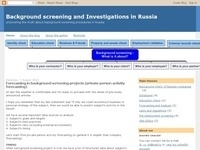 Sometimes it is required to include simple benchmarking analysis to your background screening project. One knows that valid data requires fresh investigation (research) but if we need to have a general view of the market some statistic can be enough...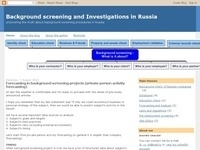 At last the weather is comfortable and I'm ready to proceed with the series of previously announced articles. I hope you remember that my last statement was "if only we could reconstruct business or personal strategy of the subject, then we would be...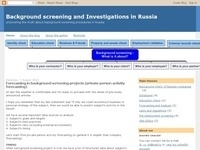 The weather is extremely hot these days in St. Petersburg. The sky reminds me of the Creedence Clearwater Revival with its' famous "Have you ever seen the Rain?" I'm not sure I have seen it. Nowadays every citizen of St. Petersburg pays addit...