Blog Posts - Free Planner Printables
Bloggers, here's something to help you plan your year. As you get ideas for posts, make sure you jot them down in this FREE blog planner and calendar for 2017. The planner has plenty of space for your ideas plus icons for Twitter, Facebook, Pintere...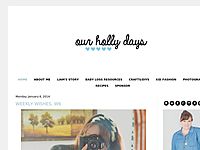 Planner addicts rejoice! I'm sharing all of my favorite resources for free planner stickers to help you get a kick start with your own creative planner journaling. One of my best kept secrets about my planner is that most of the stickers and de...