Blog Posts - Gary Meyers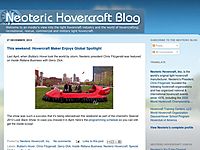 From Washington D.C. to Arizona, this is a week of hovercraft 'firsts' in the U.S.Tomorrow the Supreme Court will hear its first hovercraft case in history, Sturgeon v.Masica et al. And, on a lighter side, at the Havasu Balloon Festival in Arizon...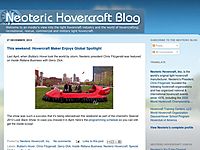 There's no question that hovercraft attract attention. And the media just can't get enough of the Neoteric HoverTrek™. So, move over, Bubba's Hover, because you're about to be upstaged: Neoteric customer Gary Meyers and his hovercraft (na...