Blog Posts - Gesaffelstein

Nouvelle ligne dans la pléthorique discographie de Jean-Michel Jarre... tout du moins, pléthorique durant le 20e siècle. Sa contribution au 21e, elle, risque d'être limitée dans le temps. Cet article ALBUM. Jean-Michel Jarre – Electronica...

Jean-Michel Jarre prépare un nouvel album : voilà une information déjà connue depuis quelque temps. Voici ce dernier qui se dévoile piste par piste, au fil des collaborations...Cet article STREAM. Jean-Michel Jarre + Gesaffelstein – Conqui...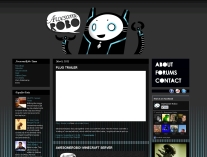 Something kind of strange happened a few months back (Februrary), we posted this same music video by Alexandre Louvenaz for Gesaffelstein's excellent Obsession track, only to see it pulled a few hours later. It was an amazing music video, and fit the...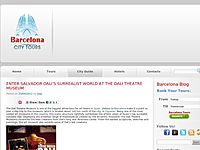 The International Festival of Advanced Music and New Media Art taking place in Barcelona during three days every June. Each year, for one weekend in June, Barcelona is flooded by thousands of music fans from all over Europe It's first class r...
Clean version for now. A$AP Rocky & Gesaffelstein – "In Distress" Download "In Distress" Here | Donate to the Artist at HumanFanKind...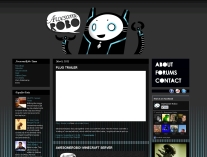 I'll give it to Gesaffelstein, they are putting out some of the best, f***ed up music videos I've seen in years to accompany his brooding industrial electro tracks. Obsession is no exception - An incredible downward spiral into complete depra...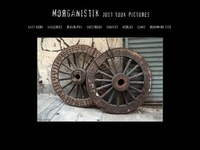 Morganistik says: I just love Gesaffelstein. The first time I saw his name, I asked who is that new guy and a friend told me he was the new sensation from Turbo Records. Then I learned he was part of The Hacker's new label Zone. And since the b...
Since August is over and September has arrived, it's a good time to round up some of the very best tracks I have enjoyed this summer... First heard this on BBC 6Music's highly entertaining three hour session of music and talking bollocks that is...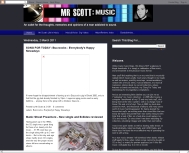 RW/FF is a weekly column written by Ben P Scott for music and culture site God Is In The TV. Those of you familiar with the column will know that it usually gets published every Friday. Here is the 8th edition of The RW/FF Compilation,...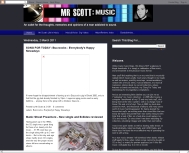 The supposedly weekly column returns! I talk about what I've been upto throughout June and July, and bring you news of my brand new radio show. Plus top class new music from the Manic Street Preachers, Public Enemy, Temples, Beck. Classixx, Moby, MON...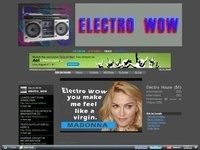 Discover the new campaign of Le Rouge Givenchy, a magnetic rendez-vous between leather and pure color where fashion and beauty collide. The name of the song used in this commercial is "Viol" and was produced by French Techno DJ Gesaffelstein. Th...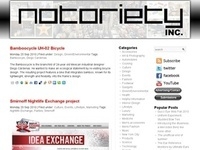 Check out the latest edition of A-trak's Fool's Gold radio. The July mix features music by Breakbot, Dillion Francis and a new remix by A-Trak of "New Lands" by Justice. Check out the rest of the tracklist and stream or download below.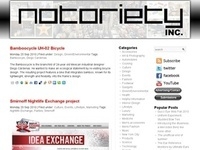 Continuing his Fool's Gold Radio 2012 mixes, A-trak drops his latest February Mix. Affirming the well-known DJ's notoriety, A-trak's latest downloadable mix is segmented via a 22 tracklist. Given the sounds of the consecutive two releases thus...