Blog Posts - Great Exteriors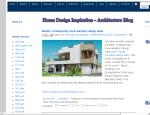 Today we are featuring Contemporary Sloping house - kerala house elevations from Triangle Visualizer team.House DetailsGround Floor = 1292sqftFirst Floor = 1012sqftBedroom = 4Bathroom = 4Read more @ www.indianhomedesign.com...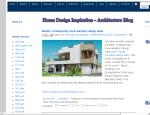 Today we are featuring a modern luxury Indian villas design from Ramesh Tatiwal.specs:- one villa construction area - 1200 sq. ft.ground+first floor:-four bedroom with attached toiletguest room,study room,drawing roomdining & living area,kitchen,...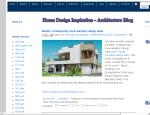 We have recently received a modern Contemporary home elevation design ideas from Triangle Visualizer design team .This house is designed in 6 cents, Ground floor consists of Car porch , Sitout , Drawing room , Dining,Kitchen,Work area and two Bed...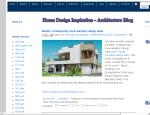 Here is a Modular Prefabricated Home design from a patented building system.Mnm|MOD is an LA approved patented building system that responds to the continuously demanding Market. High performance, net-zero energy, Sustainable, Affordable, Modern buil...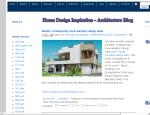 Here is Modern - Traditional House exterior 3D Views from Triangle Visualizer teamHouse DetailsGround Floor = 1500sqftFirst Floor = 500sqftU Shape VerandahDrawing RoomDining room Double height3 Bedroom,Attached Toilets and Dressing room,Kitchen,Wo...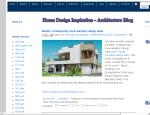 Look at this Stylish and trendy Kerala Home design  from Triangle Visualizer - a leading Architect design firmHouse DetailsGround Floor = 1700sqftFirst Floor = 160sqftBedroom = 3Bathroom = 3Read more @ www.indianhomedesign.com...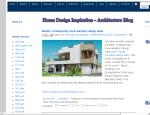 Here is modern traditional house design from from Triangle VisualizerHouse DetailsGroundFloor = 2900sqftFirst Floor = 1800sqftBedroom = 4Bathroom = 4Read more @ www.indianhomedesign.com...