Blog Posts - Halaltrip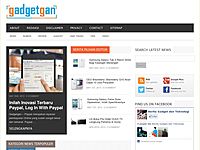 Untuk anda yang beragaman islam, maka ketika melakukan perjalanan ke luar negeri akan menemukan sedikit kesulitan masalah makanan. Menemukan makanan halal di negara-negara asing memang susah-susah gampang. Jika anda tidak memiliki informasi sedikitpu...
In celebration of our newly-branded American Muslim Mom, we're proud to share with you this fun and interactive Giveaway Gala! With prizes to excite any Mom with special gifts for our dear Muslim Moms–we're so honored to share our s...
Image: Idea go / FreeDigitalPhotos.net Alhumdulilah, Praise be to God, today is Friday and while many are excited that this is the end of their week, for Muslims it's actually our day of rest, reflection, congregational prayer–and "...
halaltrip is a travel review site that  allows travelers to share their views and rating of Muslim-friendly hotels. Their blog shares  insights and Muslim-friendly travel ideas, and happy to answer any of your travel questions. Muslim-friendly hote...