Blog Posts - Heeren Street
Christ Church Melaka; and the famous fountain at Stadhuys – Walking on grounds trodden by the Dutch since more than 300 years ago. Guess what? After a brief hiatus (two years, in fact), I was back in Melaka for an unofficial annual pilgrimage.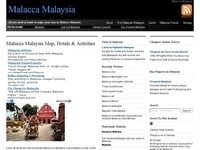 Enjoy hunting for Baba Nyonya related Malacca art and antiques in Jonker Walk or find paintings in art galleries when strolling around in Malacca : the new art Mecca of Malaysia.   Babas and Nyonyas are Chinese descendants that have adopted muc...