Blog Posts - House Of Dreams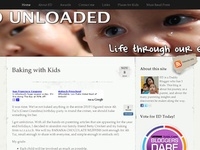 Sponsored Giveaway Every child has heard of Hi-5! And they will be returning to Singapore in September with a spectacular new show – Hi–5 House of Dreams!  Join Stevie, Ainsley, Mary, Dayen and Tanika, as the sun sets for a huge Hi̵...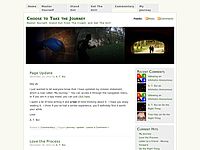 Let's say… you're a writer.  You've done a lot of reading, but you've never come across the book you want to write.  There's a unique emptiness out there that needs to be filled.  You know you have the talent, t...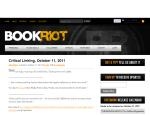 I'm about to tackle the most heinous of travel: the holiday airport shuffle, on Christmas Eve no less. This time rather than flying into my old faithful standby homey airport, where you still de-plane in the real light of day and walk down the actu...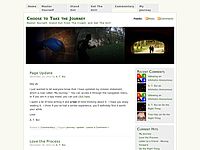 He spins around and walks back toward his room. I hear his laughter echoing from down the hallway, "Haha-haa!" I turn back, but I can't resummon the mental image I had created. There's nothing but a vast emptiness to my small...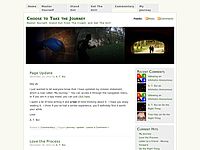 Nearly 2 years had gone by and all of the guys had moved out, all except me and George. Ever the people-connector, he recruited a new member into our fraternity. He embodied the dynamism of Jake, the carefree presence of Barry, the conviction of Geor...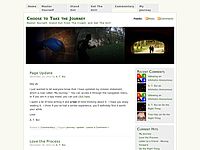 Manny and I had been friends for years, going out about once a month whenever we both found ourselves single at the same time. When he had told me about his friend George and his idea to bring together the 6 of us under one roof, I instantly knew I c...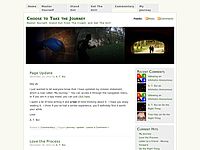 Several months had passed when George called together our third house meeting. The 5 of us had moved in together because of an ideal, a concept called the "Master Mind." It was an idea proposed in the book Think and Grow Rich by Napoleon...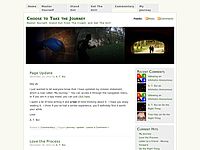 It's cold tonight. Barry and I instinctively run into the nearest bar. Unremarkable music softly sputters in the background. My eyes lock onto a couple of red-headed Irish girls sitting at the center table. "Let's go," Barry s...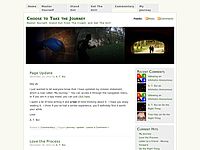 House of Dreams, part 1 – Lightning Strikes Thrice "That's the last of it," he announces as he slams the trunk shut on his burgundy station wagon. I linger for a minute watching the car drive away into the yellow-gray haze of...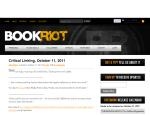 It's coming up to Christmas, and the winter holidays always get me in a space where I'm ready to reread.  I don't typically reread books unless I am writing about them or teaching them (I'm one of those who can't bear t...