Blog Posts - Human Factors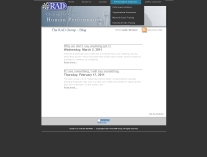 Since the early 1970's, there has been an interest in the application of Applied Behavioral Analysis (ABA) techniques to the improvement of safety performance in the workplace. The pioneering work of B.F. Skinner on Operant Conditioning in the 1940...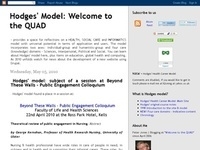 [Shortened for length from original post to ubicomp.org] *** CALL FOR CHAPTERS *** Proposal due: Feb 24, 2012 Notification due: March 09, 2012 Full chapter due: June 15, 2012 A book edited by Tony Huang (CSIRO ICT Centre, Australia), to be pub...
Four middle-school students from Carmel Valley Middle School in San Diego, California, entered The Christopher Columbus Awards Competition, a science, technology, engineering, and math (STEM) program that challenges middle-school students to identify...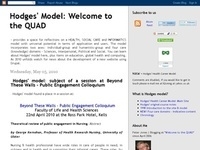 The 25th British Conference on Human-Computer Interaction (HCI2011) July 4th - 8th, 2011 at Northumbria University, Newcastle-upon-Tyne, UK. The HCI Educators conference, Workshops and Tutorials will be held on 4th and 5th July, 2011 and a Doctoria...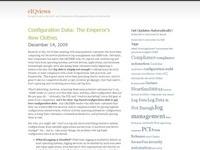 It's October 21, 2008, and we've just been through two of the most turbulent weeks in the history of global financial markets. While perhaps, to borrow from Mark Twain, rumors of the death of capitalism are greatly exaggerated, it's clear that...